Gavin Payne
Head of Emerging Technology at Amazon Payment Services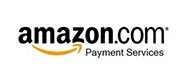 Hello, I'm an entrepreneur and innovator, with a passion for corporate innovation. I have over 20 years' experience building and leading teams to solve critical problems through technology and design.
I am fascinated by our collective digital future, and how the internet is evolving through emerging technologies such as WEB3. My profession is to go "beyond the buzz" to unlock the potential and value of new technology at Amazon (Earth's most customer-centric company).
I am super interested in the concept of Digital Money. Its global adoption. And the delicate balance of flexibility, scalability and privacy.
I am an accomplished entrepreneur - founded several technology startups and awarded the Shell Livewire "Irish Young Entrepreneur of the Year" many moons ago.
I am a keynote speaker, commentator in the media and closet DJ.