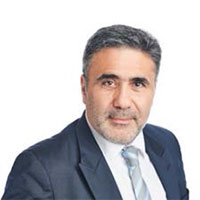 Christian Sarafidis
Chief BDO Worldwide Financial Services at Microsoft

Senior Executive with 25+ years' experience developing business growth strategies into international markets combining an intra/entrepreneurship mindset and proven high-level negotiation skills.
Global Team Leader, leveraging relationships with internal/external key stakeholders and the Board to move projects/initiatives forward and deliver measurable results. Leading with authenticity, simplicity and purpose and embracing the "together we can" attitude.
Vision Ambassador & Innovative Change Agent, fostering the collaboration between internal Divisions to achieve common strategic goals. Collaborating with external parties (fintechs) to add value to the client's base. Mantra: "from EGO-system to ECO-system".
Fosters a culture of a growth mindset, cross-functional team collaboration, sales enablement, and diversity & inclusion, and evangelizes the company vision through public speaking engagements.