XValley Exchanger Full broker suite.
Outsource your IT department.
Trading in FX & CFDs, Investing in Stocks, Futures & Options, Payments and Exchange in Cryptocoins, Digital Banking Solution
XValley Technologies is such an outsourcing company with years of experience and a comprehensive broker suite, core banking and cryptocurrency solution tailored to financial and banking companies. With cost-effective solutions, professionals with years of experience in the sector and specialists, they will ensure that your business has everything it needs to respond to the conditions of today's highly changing and demanding business environment.
XValley Technologies is the right partner to get your business to the next level, ensure you have everything it takes to succeed and confidently compete in your space.
WHY OROPAY
Oro Pay Ltd (license number 115.1.3.23/2018) is authorized by the Central Bank of Cyprus as an Electronic Money Institution under the Electronic Money Law of 2012 for the issuance of electronic money.
We are a FinTech company with an expanding range of services and our aim is to  personalize the eMoney experience by cultivating a continuous improvement payment solution culture. We provide unique services to unique customers and together, we customize and simplify the transactions journey, providing premium pre-sales and after sales experience. Our aim is to identify the payment pain points in the market of each industry, and design automated and seamless solutions.
For Businesses and Individuals, who wish to go cashless and are looking for tailored, cost-effective solutions for their e-commerce journey, the OROPAY accounts suite, is your ultimate payment solution partner, that instantly unlocks your e-commerce potential and enables you to send/receive payments in less than 3 clicks.
Our PSD2 compliant web and mobile platforms, offer a secure and simple transaction experience, featuring the personal contactless debit card, multi-business account management, OROPAY by link and seamless e-commerce checkout solutions, supported by our premium account management and customer service.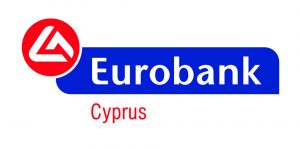 Eurobank Cyprus
Eurobank Cyprus has been operating in Cyprus since 2007. Focusing on the wholesale side of business, specifically in the areas of Corporate & Investment Banking, Wealth Management, International Business Banking, Global Capital Markets and Affluent Banking , Eurobank Cyprus operating model is distinct from the rest of the banking industry in Cyprus. Its strong capital base, substantial liquidity, and solid financial results allow Eurobank Cyprus to continue its dynamic growth and its ongoing support of the Cyprus economy. Eurobank Cyprus Ltd is a Cyprus registered company founded in 2007, operates autonomously and is subject to all laws and regulations of the Republic of Cyprus.